The tar10 Story
Since 2009, tar10 has been producing award-winning jams and condiments, gourmet sauces, flavoured olive oils and many other delicious seasonal treats.
Handmade by owner Melanie Collingwood-Boots in the heart of the Hunter Valley, NSW, tar10 is built on a foundation of fresh local ingredients, many of which are grown on Melanie's own farm.
Many of our products are gluten free and all are made by hand using slow production methods.
tar10 has won a number of awards at the Food and Wine Show as well as gold, silver and bronze medals the prestigious Sydney Royal Fine Food Show and Royal Tasmanian Fine Food Awards.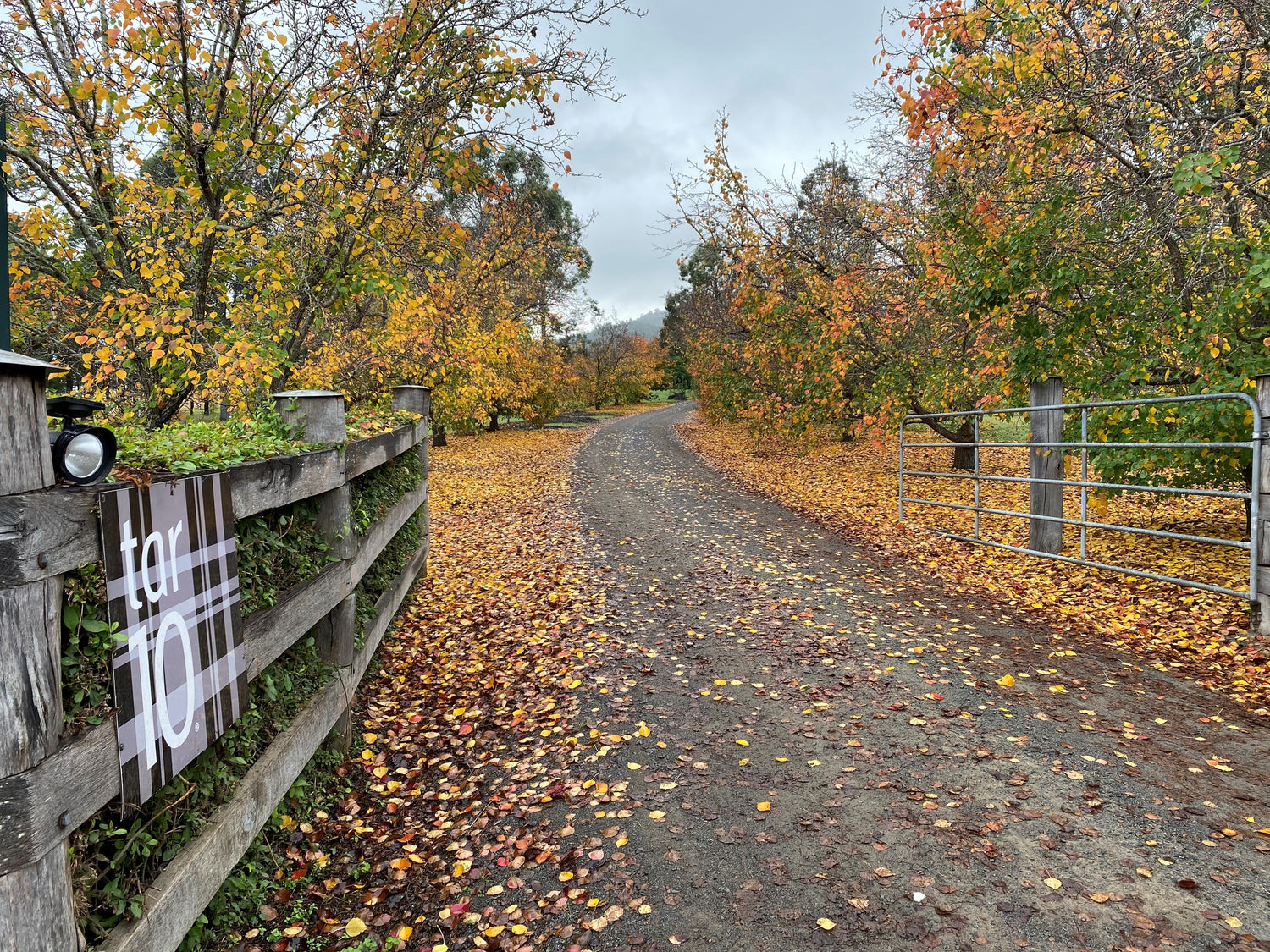 "The Farm"
The tar10 homestead, kitchen and farm is nestled in the quaint village of Gresford, in the picturesque Hunter Valley Region of New South Wales. Famed for its world class wines, the area is also becoming synonymous with producing delicious, handcrafted food. The perfect combination in our eyes!
"The Farm" has been home to Melanie and her family for over 20 years, where the tar10 team have honed their craft, for producing their wonderful range of gourmet sauces, pickles, vinegars, jams and chutneys. With a passion for sourcing local ingredients, the Farm grows zucchinis and cucumbers for the pickles and spiced chutneys, while the team hand-picks 'Eureka' Lemons and other citrus, for a bunch of products including the legendary 'Preserved Lemons'.
tar10; a true local jewel in the Hunter Valley crown.
Meet Melanie
Consummate cook and self-confessed foodie, Melanie has been cooking for as long as she can remember.
Encouraged to create tar10 by her family, she alongside her husband Harvey, has taken tar10 from a small-batch production to supplying large-format retailers and supermarkets in both Australia and overseas.
In 2016, tar10 suffered a huge loss with the passing of Harvey but his memory continues to live on in the brand, especially through his beloved range of Hot Sauces.